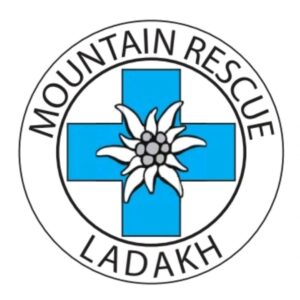 Welcome to Ladakh Mountain Rescue Services : Your Lifeline in the Himalayas
Our Services:
Emergency Medical Evacuation: When medical emergencies strike, every second counts. Our skilled team of medical professionals and experienced pilots are adept at navigating the challenging landscape to provide swift medical evacuations, ensuring timely access to advanced medical care.
Search and Rescue (SAR): The vast and often unforgiving landscapes of Ladakh can sometimes lead to individuals or groups getting lost or stranded. Our highly trained SAR teams, equipped with state-of-the-art technology, work tirelessly to locate and rescue those in need, reuniting them with their loved ones.
Natural Disaster Response: Ladakh is prone to natural disasters such as avalanches, landslides and flash floods. Our rapid response teams are trained to act swiftly during such crises, providing assistance, shelter and support to affected communities.
Tourist Assistance: We understand that exploring the beauty of Ladakh can sometimes lead to unexpected situations. Our dedicated tourist assistance teams are available to provide guidance, support and rescue services to visitors who may encounter difficulties while trekking, Mountaineering, biking or engaging in other adventure activities.
Community Outreach: Prevention is as important as response. We actively engage with local communities, conducting workshops and training sessions on safety measures, first aid and disaster preparedness. By empowering individuals with knowledge, we aim to create a safer environment for everyone in Ladakh.
Why Choose Ladakh Rescue Services?
Expertise: Our teams consist of experienced mountaineers, paramedics, pilots and disaster management professionals who understand the unique challenges posed by Ladakh's terrain.
Cutting-edge Technology: We utilize the latest technology, including GPS tracking and communication systems to enhance the efficiency of our rescue operations.
24/7 Availability: Emergencies can happen at any time. We are available round the clock, ready to respond promptly to calls for help.
Collaboration: We work closely with local authorities, medical facilities and law enforcement to ensure a comprehensive and coordinated approach to emergencies.
Compassion: Our primary concern is the well-being of those we serve. We approach every rescue mission with compassion, treating each individual with respect and care.
Contact Us:
In times of crisis, Ladakh Mountain Rescue Services is the name you can trust. Whether you're a resident or a visitor, your safety is our priority. To reach us in an emergency or to inquire about our services, please call our 24/7 helpline: +91-94149756587, +91-9103150539, +91-9622966414. Your lifeline in the Himalayas – Ladakh Mountain Rescue Services.